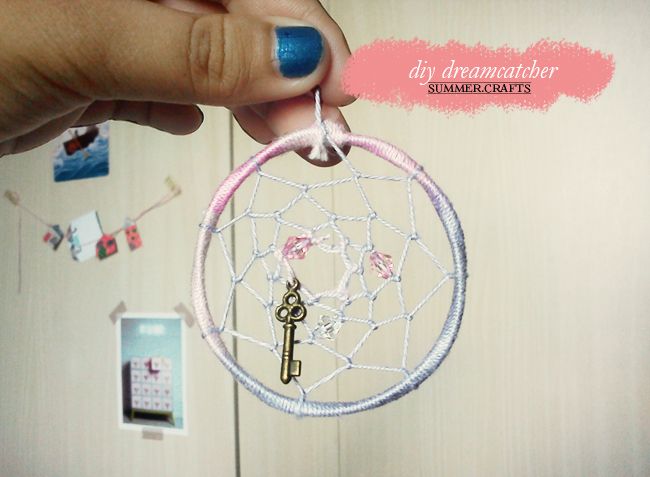 This is so addicting! I don't know what I'm going to use these dreamcatchers for though :/ should I string them up to make mobiles, garlands...or simply make a necklace?
Materials:
Yarn, crochet thread, leather, nylon cord etc.
metal / wood hoops*
charms
beads
*Mine is
diy-ed from wire
. Form wire on any cylinder object, wrap twice, remove, then twist them together. Make a final twist to seal the ends.
Check out my other Summer crafts:
Natural style dreamcatcher
Drying Flowers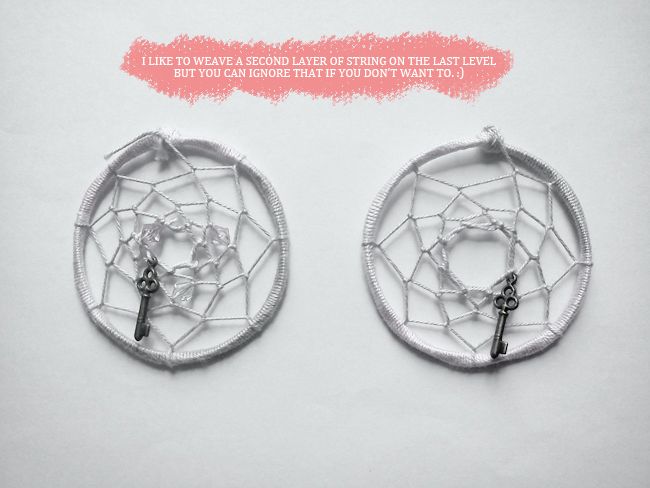 Excuse my ugleh nail polish! ( >.<)/