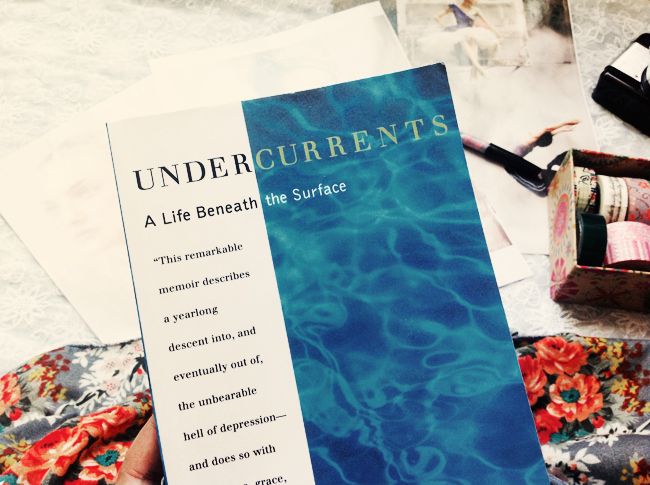 This book has been sitting on my book shelf for half a year before I finally had the courage to open it. I was afraid that any mention or description of this
darkness
is a sure pull into its depths.
Undercurrents: A Life Beneath the Surface
by Dr. Martha Manning is a memoir of the author's descent into and out of depression. It is a personal account. There are no advice or tips on how to rid yourself of this disease. For me at least, it's like meeting someone who understand exactly how I feel.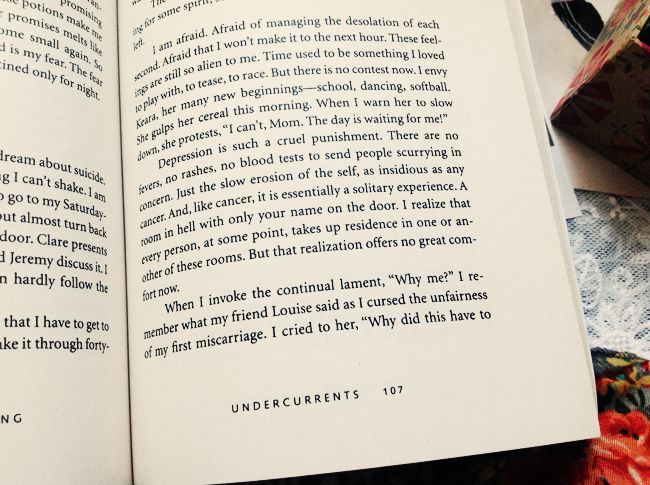 I've thought long and hard if I should share this here. As much as possible I want
heyladyspring
to be my place of happiness but the truth is I'm not always bright and shiny. I have many identities on the internet and most of them are...well...not so happy.
I feel it's time though. I feel lucid.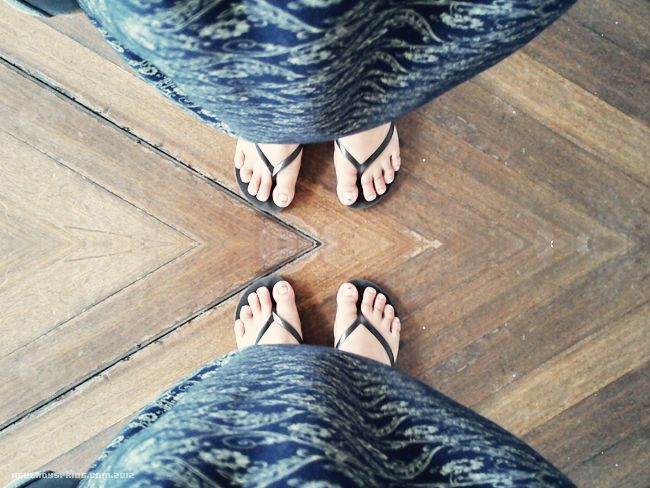 I realize that everything in life changes by how we look at them but sometimes sad things are just sad. One sad thing after another piling up. Somehow you get tired thinking of happy thoughts and being all positive. Then you reach a point where you're just too tired. My childhood no matter how fondly I talk about it, wasn't a very easy one. I was surviving then when I was in my second year of college, I developed a condition called
PCOS
. An emotional + physical problem, not a good combo! Why it took me 7 years to go to the doctor is a serious lapse of judgement. I should have had it treated sooner. PCOS is a hormone problem and it messes with your body and your head. I gained weight and suffered mild depression among others. I didn't go to a doctor for these either. I basically just learned to live with these for years.
I realized that I wasn't fighting this darkness hard enough. I need to help myself or ask for help. I truly feel that everything is going to be ok. I threw off most of the weight I gained and getting closer and closer to my ideal weight! *yeah!!* My mental state might need a bit of work.
I am strong when I need to
but I don't know if I'm ever going to be depression-free. From experience, it comes and it goes, often without warning. It's like being in a trance and waking up months after to discover that life passed me by without me noticing. It put a strain on my
relationships
but I'm thankful that when this recent struggle came to me my mind was already starting to clear up.
I'm still scared that the darkness will start creeping back into my heart again. But now I have hope and I have a little more faith in myself. :)