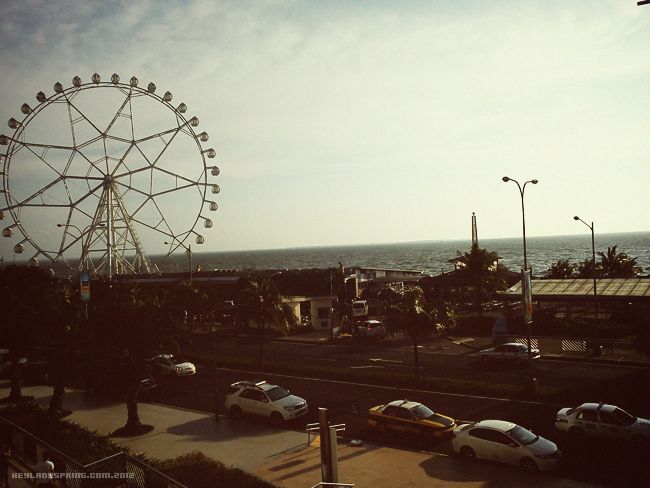 My
High school friend
went home from Singapore. Surprise visit for his Mom. He bought her a condo [Same one I'm in..lol..kapitbahay!]. We toured him around Manila, mainly MOA, North-Trinoma and around UP. He was worried we wouldn't be able to go out because of the rain & flood. Thankfully the monsoon has moved on and we got 2 days of sunshine.
P.S. We went around by MRT-LRT. I really like traveling by train [but not during rush hour :p]
Yesh outside photos! I plan to go out every weekend now. Hearing my friend's stories made me question if this is the best I can do with my life. I want to go out and see beautiful things. I want to discover new things. I want to move.
Although I love my sedentary lifestyle, I think I need to change it up a bit. I used to be full of thirst to go around Manila but pretty soon
I got used to every day life
that it (Manila) doesn't excite me anymore. I should make a list of places to discover. Tourist in Manila ang peg! haha~
Obligatory food spam.. *yum* *yum*
Indulge the glutton. UP-Technohub, Mezza Norte, Thursday to Saturday 6PM-3AM.
Finally~
dragged him in BubbleTea. My favorite food place.
.