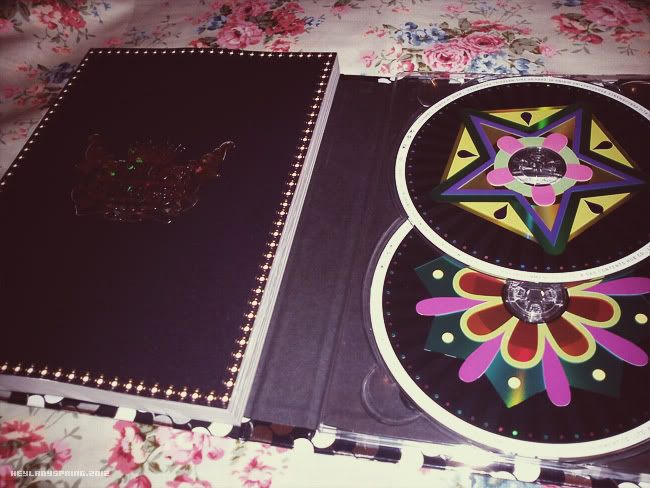 the digital release of this photo
Here's an update on my BIGBANG collection.

one.
Alive album/concert phone set
.
two.
Oh how beautiful this yellow VIP crown.
three.
Bigshow 2011 concert DVD
four.
Bigshow dvd
cover
five.
Bigshow inside look
six.
Bigshow photobook. One of my favorite Daesung photo.
seven.
BIGBANG Tonight Skull logo.
BONUS!
Presenting my newly purchased flowery girly fabric. This would look perfect as a curtain. My mom doesn't like it though. (* ̄ー ̄*)/~~ oh well you can have many curtains anyway.