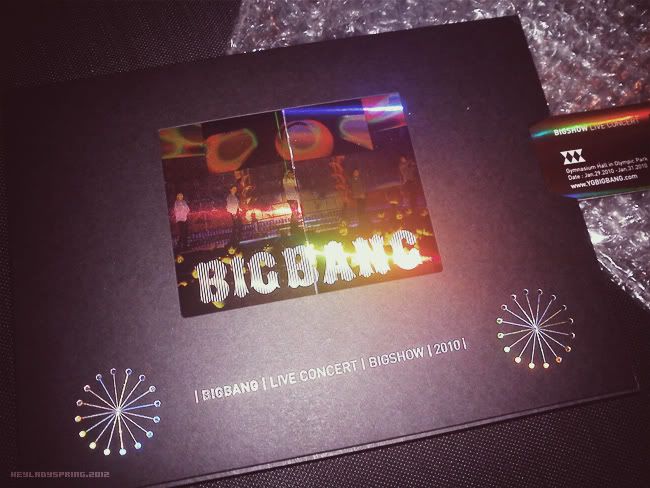 My
BIGBANG
cd's are here!!! (。◕‿‿◕。)ノシ I got
GD's album (Heartbreaker)
,
BIGSHOW2010 dvd
,
Alive Daesung version
and
Alive BB version
. My
BIGSHOW2011 dvd
and VIP phone set got delayed :( but no rush as long as they're coming.
...meanwhile /bankrupt

There's a huge problem with my Alive cd's though. The metal covers are rusty. YG fail! (屮゚Д゚)屮⌒┻━┻ VIP's from tumblr said vinegar helps remove some of the rust then coat it with clear spray or s.th. Will try this soon.
*heh*
I need to research some more on which products to buy. I'm secretly happy I got something to do
*lol*
.