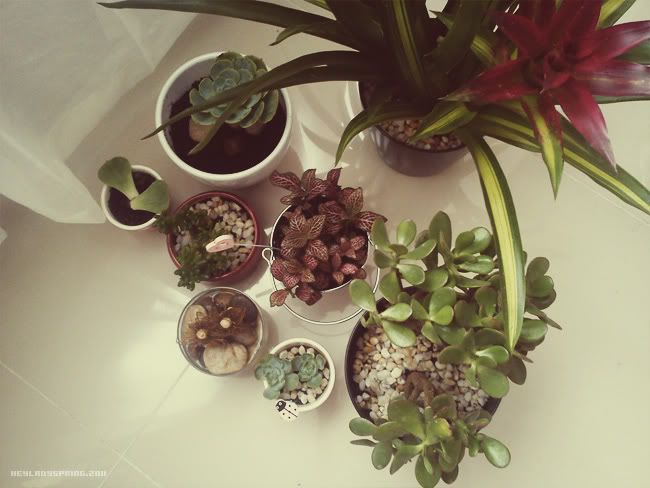 Two new babies; Bromeliad and Nerve plant.
A week before Christmas I went back to Manila Seedling bank to find new plants for my house. It was gloomy that day but I didn't think it would rain. I was already there so I just did my touristy things in a hurry. I only got a few shots and decided to buy the plants and go home.
Mom told me to try orchids to place in my bathroom. They're good indoor plants and will love the humid environment but I read from blogs that once the flowers fall off they are a bit hard to bloom again.
I think its best to buy from small stalls outside the big tents. The plants look much healthier and well presented. Some stall owners put moss or stones on them so you don't have to do it yourself.
This one is called a
ZZ plant
because of its long name
Zamioculcas zamiifolia
. I would have bought this one too if I had more space in the house.
Contrary to
my
popular belief that Echeveria is easy to take care of. I say its not! I don't know what it wants, no matter if I water or don't water, the leaves still turn brown and die. My small rosettes are down to two and the mother plant keeps losing its leaves.
*sigh*
Which is why I didn't buy a replacement anymore.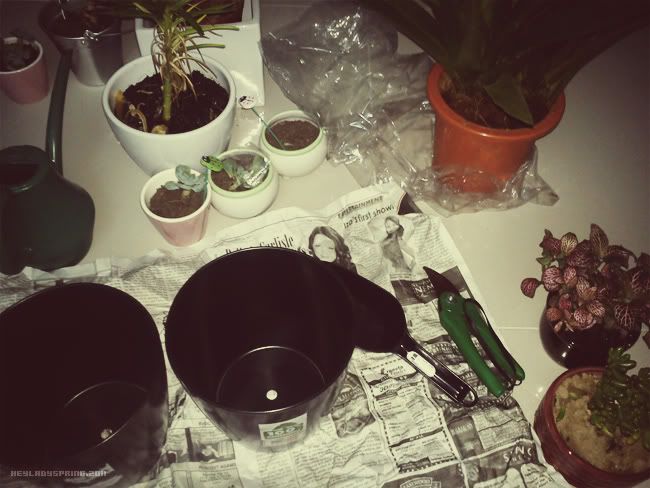 Found these black plastic planters in ACE Hardware. They're chic and affordable (60php; much cheaper than ceramic). I decided on this one because I couldn't find a black or white ceramic with this shape. See those ugly stickers? They required a lot of scratching.
grr!!!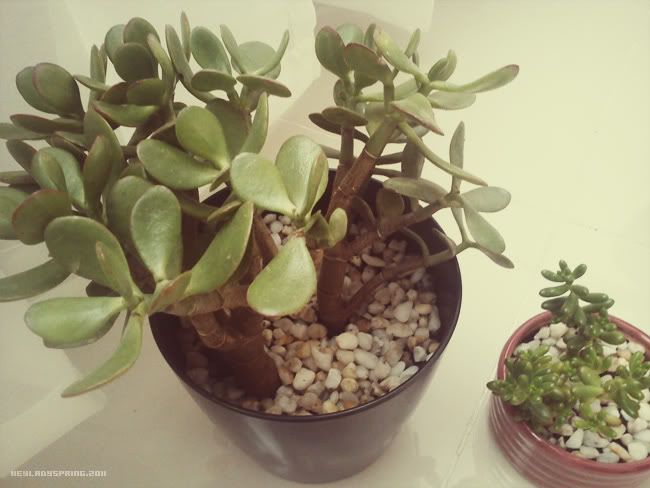 Re-planted my Jade plant. Glad I did because I found a little critter living underneath the soil.
*eww*
This one is called
Jelly Beans
, another difficult plant. *sigh* Its quite sensitive so I don't recommend it. If the last stem dies and none of the leaves start taking root I'll have to give up on it.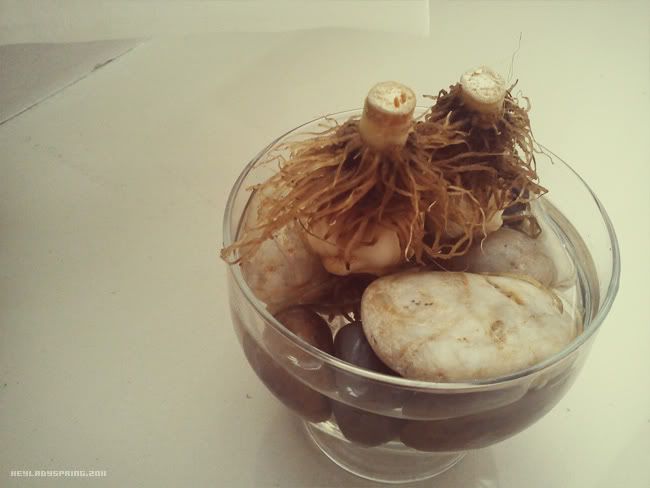 I couldn't find
bulbs
so I just took the bulbs from my old Stargazer plant. I cut off the stem/body and removed the bulb from the soil.