Well its not so secret to plant lovers and to anyone passing through EDSA.
Manila Seedling Bank
is obscured by plants and trees but inside it's quite spacious. There are huge tents with numerous stalls within. I only explored one side actually, I went with BF and he's not the person you would want to go exploring with. Anyway, I'll come back next month!
I'm eye-ing a super cute bonsai for Christmas
(see photo at the bottom!)
.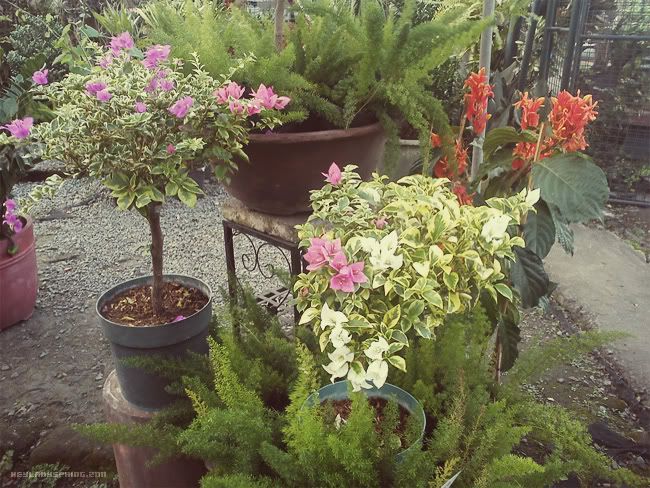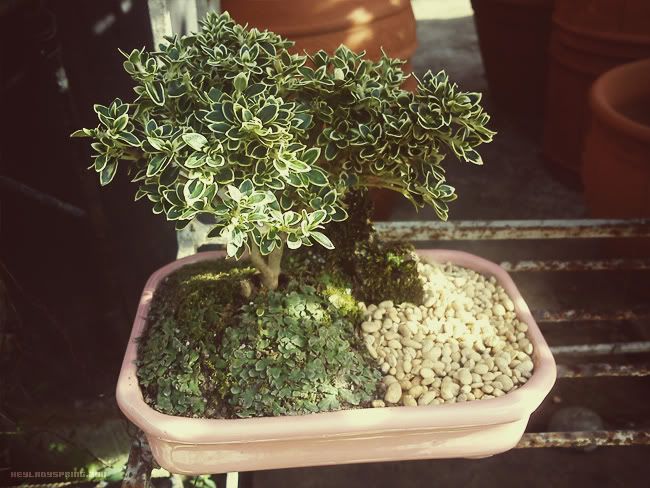 It's this little one! Only 350php! And comes in a cute pink vase. I didn't bring enough money so I couldn't buy it :( I was told this plant is called
Seresa
. Sadly this was already sold when I came back to purchase it.
Hydrangeas!! You just wait!~ I'm gonna plant you in our farm!
bwahaha
. These are absolutely gorgeous. The plant produces different colored flowers depending on the type of soil you use (i.e acidic etc..)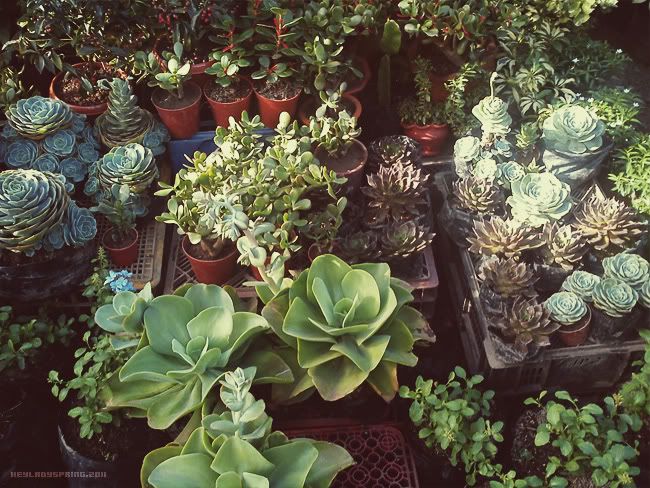 Succulents <3 perfect indoors. There's the jade plant and different species of
Echeveria
. I bought 1 jade plant and 1 of those rose looking Echeveria. I still don't know which specie my Echeveria belongs to :/
I was so excited looking at these beauties that I just bought whatever I saw. They look the same anyway. But thinking about it now, I should have gotten those jade plants with red ribbons on them. Their leaves look healthier. Mine has black scars on them. Oh well~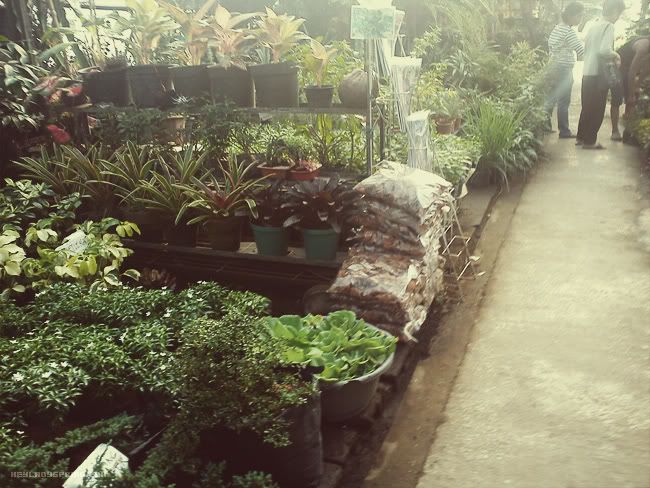 I bought a yellow star gazer lily in this store (^-^)v it's so beautiful with its big yellow flowers but it's only a temporary plant. After it shed its flowers it sort of died. :(