I was feeling down, so instead of indulging on food, I decided to go back to
BookSale
. OMG I barely made it through the entrance. The mall was packed! It's a Sunday + the last sale day of the month. It was actually a blessing in disguise, cause as soon as I got my books I went straight home. I didn't shop or eat. hah! *pats herself in the back*
★
('-^v)
I wish I had gotten more though,~ I was trying to be
stingy
practical. ( ̄へ ̄)
It was literally book heaven...recent titles at 1/4 its original price. And an explosion of Tolkien books.
I decided to get The Hobbit in paperback cause the hardbound version was 450php. I can't believe I talked myself out of buying it (╥_╥) It was a good deal.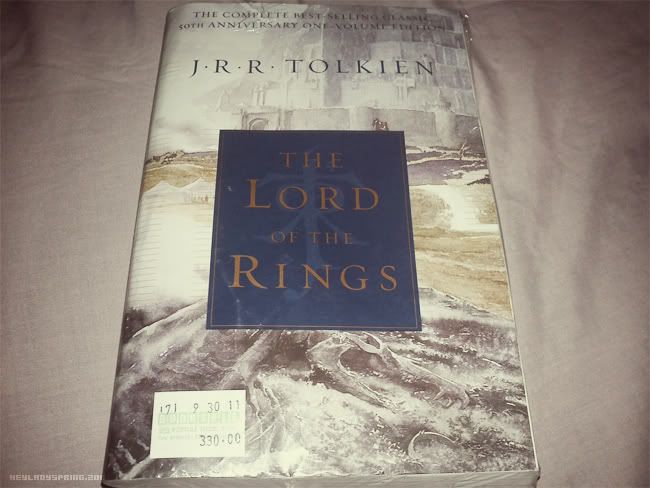 Another paperback...There's a hardbound version of this one in 3 books at 250php each. (a steal!! but...) I have a feeling I won't be reading this as often as The Hobbit. I have less interest on books that have been made into a movie. Cause I already know what's going to happen.
They must have taken all their stocks out because there was an explosion of Tolkien titles...
The Silmarillion
,
The Children of Hurin
, a few volumes of
The History of Middle-earth
(all in hardbound at 300-450php).
Booksale
is not a very organized shop, the most they do is keep the books by category (i.e. textbooks, self-help, kid's, romance etc). There were 2-3 Tolkien books per shelf! I was like
"Oh Tolkien!...oh another one..oh..ok.."
lol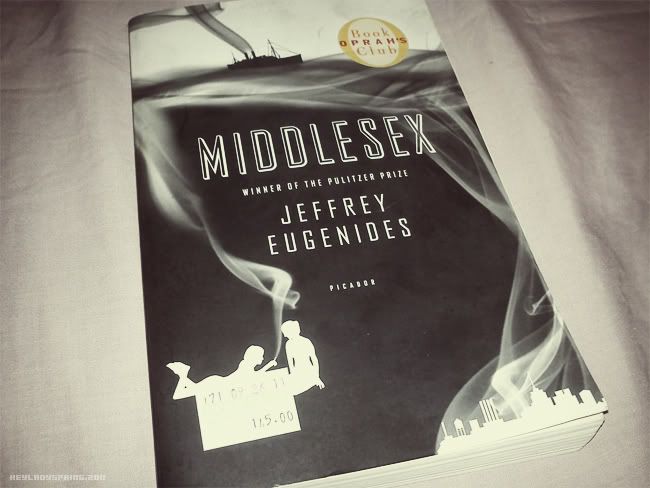 I have always wanted to read/buy Middlesex: A Novel but I rarely buy new books (unless they're a series or Murakami). Sucks they didn't have The Virgin Suicides: A Novel
I don't know where my copy is. Tsk, I have to start keeping a list of people borrowing my books. (¬▂¬)
Currently reading The Hobbit. I don't know why, but I love this quote...
The Bagginses had lived in the neighborhood of The Hill for time out of mind, and the people considered them very respectable...because they never had any adventures or did anything unexpected...