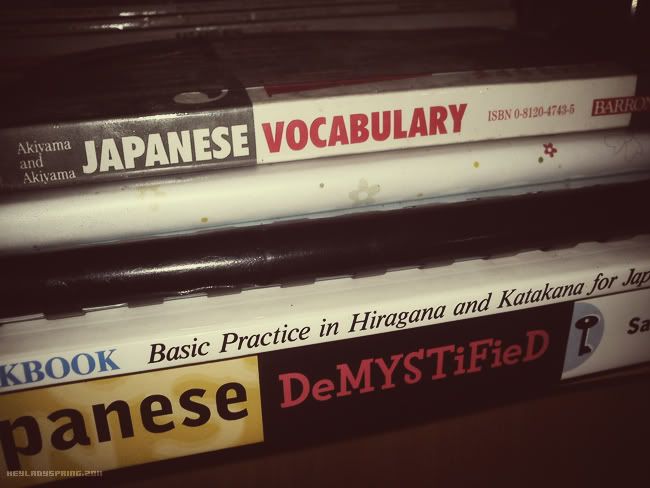 Found these in an old box
yesterday
. Figured I should start with my Nihongo lessons again before I get too excited with other things. Back to basics (cause I forgot everything I learned from Elem 1)....
If you guys
(you know all 3 of you~ (^ー^) ha!)
want to study with me...I can try and guide you. :)
Memorizing of Kana (Hiragana and Katakana) characters
I found these in an old site but its gone now so I thought I'd upload here instead. I learned Hiragana & Katakana this way by memorizing the pictures. I can't find my Katakana picture sheet
(sorry!)
so we both would have to learn it the hard way.
To listen to how the characters are pronounced check this site:
genkienglish
.
To test yourself use these flash kana cards:
realkana
(has an iphone app!)
/
kanacards
/ search itunes store, there are tons of apps for Kana practice.
Next lesson!~ Reading & Writing practice